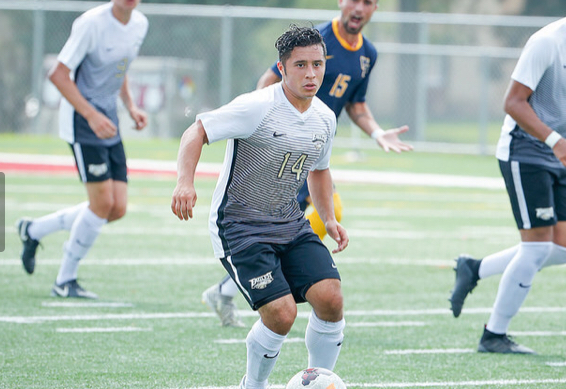 Coaching Experience 
Midwest Wings Coach: 2016 – Present 
2017 Indiana Challenge Cup (Champion)
Prairie State College Assistant Coach 2019-2020
2019 NJCAA Northeast District  (Finalist)
2019 NJCAA Illinois Skyway Conference Champion

2019 NJCAA Region 4 Champion 
Olivet Nazarene Grad Assistant Position & Assistant Coach 
Credentials: Coach & Director of Fitness 
Teams: Boys 2004 & 2003, Girls 2006-2001
Playing Experience:
Club: Midwest Wings 

Started in kidSoccer (2003)

Graduated to Midwest Wings SC (2003-2015)

First ever Rob Withers Scholarship recipient in 2015

Holds the highest juggling record of the Midwest Wings SC 

2,014 – ending in 14 on purpose as this was his player number 

Two time Illinois State select team 2009 & 2010

Mount Carmel High School

4 year Varsity

Two year catholic league conference team

Prairie State College

Team Captain

2016 Skyway first team All-Conference Second team All-Region

Robert Morris University

Team Captain

2018 Second Team All-Conference in the Chicago Collegiate Association Conference
History in Club/COach Jonah's Bio
Jonah's Wings career started the way 60% of our players do – through kidSoccer in Park Forest, Illinois. His coach recommended he be brought into the Wings Club after just his first practice, and he was placed onto Coach Jake's team in the fall of 2003. Two years later Coach Jimmie was assigned to take over his team to prepare for the annual Disney Tournament. Jonah was promoted to one of the team's captains where he led his team through many indoor national tournaments, Fall Classics, Winter Classics, and some amazing spring tournaments. They went on to finish second in The Best of Midwest Tournament, debut in the San Diego Surf Cup, and a regional tournament in Kansas as u15 in the summer of 2012. 
"In these times I created friends for a lifetime and helped me learn to coach as I would lead the training for my team" – Coach Jonah NunoSheldon
A new chapter began for Jonah in the winter of 2016 as he became a coach for the Midwest Wings. He paired this experience with playing for his college, so his life was once again consumed in the world's most popular sport. Jonah graduated from Robert Morris University in February, 2020 with a Professional Studies degree with a concentration in Health Science in which he utilizes the Midwest Wings Director of Fitness. 
"The Midwest Wings have been a part of my life and have helped me through my hard times, without the staff, parents, and players I wouldn't be who I am today" – Coach Jonah NunoSheldon