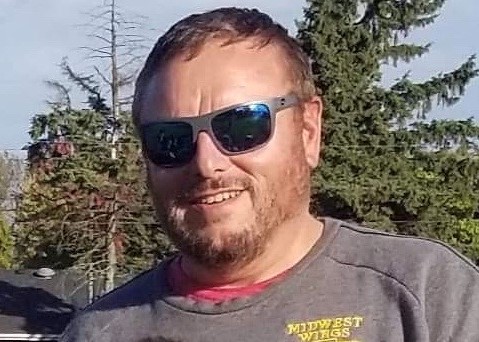 Coaches Bio:
Director of Coaching 

USSF D Licence

National Diploma: Director of Coaching

Midwest Wings Head Coach: 1989 – Present

Rich South High School: 1992-1998

Prairie State Men's & Women's Head Coach: 1996-2000
Playing Experience  
Homewood-Flossmoor Soccer Club (Youth)

Park Forest Wings Soccer Club (Men's)

Leelanau High School 

Olivet College, MI (4 Years)
History In The Club
Dekker began coaching in the Midwest Wings Soccer Club in 1989, and went on to fully take over from the Founder, Rob Withers, who started the Wings in 1974. After a few years of growing the club and competing in local leagues, Coach Dekker entered the club into the Northern Illinois Soccer League where they began competing in tournaments throughout the Midwest. Girls teams were introduced into the club as well and entered into the Illinois Women's Soccer League in the mid 90's. 
Recognizing higher levels of training were needed as well as observing how the current parent coaching scheme was not strong enough, he utilized connections and brought in high-level coaching all the way from England. The club was then able to take off with strong training, and a new culture was born. For the next 12 years Wings, teams would travel all over Europe and the UK attending high-level tournaments as well as competitions throughout the USA. 
After 9/11, International Travel was halted, but through huge growth in our home country, the Wings began to travel to new tournaments inside the USA hosted at facilities that put serious credibility into Youth Soccer. Competitions such as the Disney Tournaments, San Diego Surf Cup, Pikes Peak, and more local events throughout the Midwest have given our players a great venue to work to become the best they can be while developing themselves. 
Today, the Midwest Wings have grown under Coach Bill Dekker's Direction to a strong club with a fantastic reputation of high level coaches who have come from within the program.  A grassroots approach has always been the focus to allow each Wings player to be the one who determines their own success. Players develop amazing knowledge, footwork, and skills all while the relationship builds with their team to build a long term squad that goes on to accomplish incredible things together. The famous 20 year Fall Classic Tournament, our current Winter Classic Tournaments, The Southland Soccer League, kidSoccer, Wings JRs, the Rob Withers Scholarship, and thousands of highly developed players over the past three decades are programs developed by Dekker and the Wings Club. The relationship and bond built between the players, coaches, and fans is one that will live on in each of them forever.