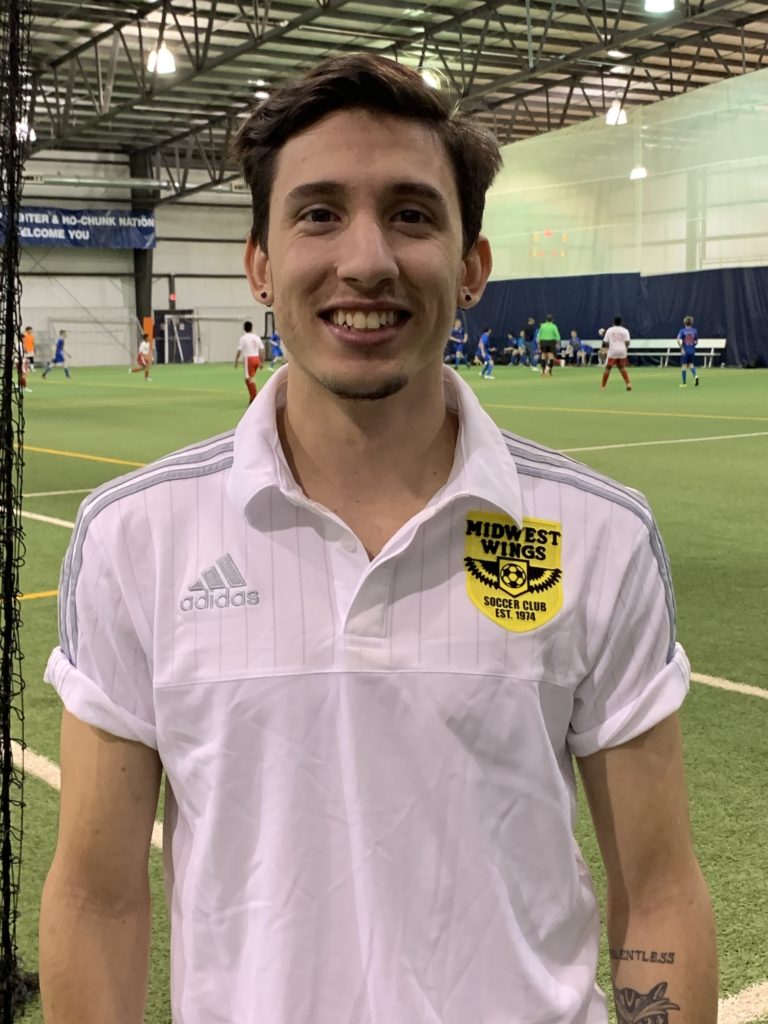 Credentials: Coach & Director of Wings Jrs.
USSF D License

Midwest Wings SC Coach: 2018 – present
Teams: Boys 2010/ 2011 & Boys 2007/2008 
Playing Experience:
U17 Colombia National Team (2011)

Depor AguaBlanca (2012)

Tennessee Wesleyan University Men's Soccer Varsity (2015)

University of Northwestern Ohio Men's Soccer Varsity (2016-2017)

 Robert Morris University Men's Soccer Varsity (2018) Second Team All-Conference

 
History in Club:
Midwest Wings SC Coach: 2018 – present
Nelson's Bio:
Nelson was introduced to the Wings by coach Jonah in 2018 after a conversation where he expressed his worry that since he was a senior in college, his soccer career would soon be coming to an end. He was offered a way in which he could continue his life in soccer – coaching. His passion for the game of soccer stems from his home country of Colombia. "My favorite thing about coaching for the Wings is the diversity in our group. Coming from another country taught me how I see the game differently from the other coaches, but this just helps our players develop and learn the game in so many different ways" – Coach Nelson.